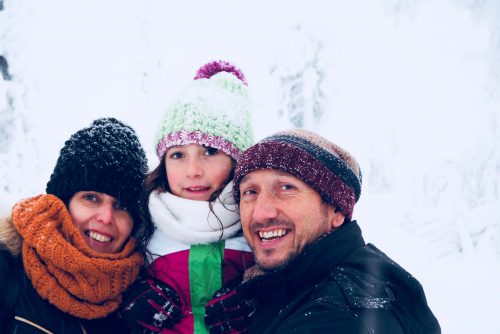 As a Belgian family we were attracted a few years ago by the mysticism of Finnish Lapland. The enchanting northern lights, the overwhelming snow landscape in winter, Santa's homeland, the reindeer sleigh rides and so much more.
After a few visits we decided to buy a modern traditional holiday home in the neighborhood of all this beauty to share this experience with everyone. For guests who would like to get acquainted with the countless possibilities in the surroundings of our chalet, Tuomas, our local contact person and guide can go for guidance. But if you prefer to go out yourself, you can of course do this at will.
Come and immerse yourself in all that the beautiful Lapland has to offer and, like us, enjoy the authentic natural beauty above the Arctic Circle.
See you soon in chalet Räkki Pirtti, Geert, Kitty en Bab